ARIN PRESTON
Owner/Developer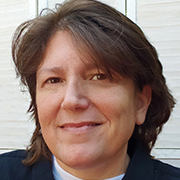 Email:
Arin has over 25 years of FileMaker experience and is FileMaker certified. She has a B.S. in Information Technology with concentrations in web development and project management and an MBA in data analytics.
Arin is also a U.S. Navy veteran, having served one tour during the Desert Storm Era as a Weapons Tech in Guam, M.I., San Diego CA, and Virginia Beach VA. After leaving the military at 22, she attended travel school and spent 3 years as a travel specialist for several agencies and scuba diving resorts in the Caymans and Honduras.
Outside of work, Arin volunteers as webmaster for Connecting Hearts Ministry, an organization which supports the sponsorship of children in Guatemala. Arin is also a singer/songwriter, plays guitar, enjoys Scrabble, reading, live music, camping and spending time with her dogs.
DAVID DANFORTH
Senior FileMaker Developer / Web Developer
Email: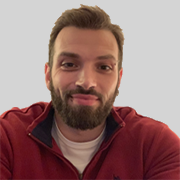 David was born and raised in Cincinnati Ohio. He has been doing FileMaker and Web Development for a little over a decade. David attended Hocking College and ITT Tech University for Web Development/Software and E-Commerce. David is also a musician and singer/songwriter and has been writing his own music and playing in bands in Cincinnati since he was 15.
David loves traveling throughout the United States hitting the National Parks that he has not yet checked off of his bucket list. In the development world, he loves working on TourTools Online and web integrations with FileMaker software. David's knowledge of web development as well as FileMaker development and scripting allows him to create innovative and purposeful solutions for clients.
WILLIAM EDMUNDS
Senior Web Developer
Email: [email protected]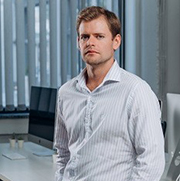 William was born in London, England. He has been involved in software development for over a decade and is a graduate of the University of Chester. William runs a local football team and is interested in traveling Europe and learning languages.
William's in-depth knowledge of secure & high-performance software development brings many ideas to clients of DataVast Technologies. His keen interest in the latest technologies helps to drive the TourTools product forward with state-of-the-art solutions.
DIANA SIMONSON
Senior Web Developer / Senior FileMaker Developer
Email: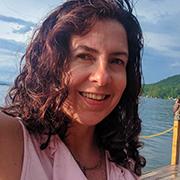 Diana graduated from the University of Minnesota where she created the second web server at the University, at the Department of Policy & Procedure, in the early 90's and put FileMaker on the web using AppleScript – before release of commercial applications and automated processes with Excel, Photoshop, Quark, and other print production systems.
She moved to the New York area in 1996 where she worked for world renown corporations such as Omnicom companies and Tiffany & Co. developing websites with PHP and MySQL and related technologies. She specialized in FileMaker integration with various technologies and platforms including a database on Droid and MySQL backend web databases and became skilled in encryption, eCommerce, payment gateways, kiosks – including a Navy memorial at the Academy in Annapolis.
Diana is FileMaker 17 certified and plays an important role on both the TourTools web team and FileMaker development teams. She is also the QuickBooks integration expert at DataVast Technologies. She enjoys traveling with her teenage son, hiking, biking, swimming, skating, skiing, reading, and playing piano in her spare time.
BROOKE LAWYER
Email:
Based in New York, Brooke owned a tour operator business for 18 years and was a long-standing customer of Tour Tools. With a unique combination of tour operator and corporate experience, Brooke demonstrates a best practice approach gained during her roles at Virgin Atlantic Airways, Diageo, the Women's Tennis Association, Madison Square Garden, Christian Dior and other leading companies.
Using her skills in strategic planning, project management, communications, and crisis management, Brooke brings collaborative, creative solutions to clients while guiding our product development team.
Brooke loves to travel and has visited all continents except for Antarctica, which is next on her list! She owns her own interior design company, lets her dog sleep in her bed and her favorite people in the world are her niece and nephew.
DEIDRA DENNIS
Executive Coordinator
Email:
Contact Us Today
Contact us at DataVast Technologies for a free consultation and 6-hour prototype. A developer will be available to speak with you, discuss your needs, and answer any questions you may have.
---