About Us
IT Consulting Since 2009
DataVast Technologies (DVT) was formed in 2009 serving individuals and small businesses in Florida with Apple support, IT consulting, database/web development, and project management. These services have expanded over the years and our customer-base is now nationwide.
DVT was founded by Arin Preston, a lifelong IT professional currently based in Copley, Ohio. Arin is a certified FileMaker developer with extensive experience in database development, operations, project management, and customer support. Arin has a BSIT and MBA from Colorado Technical University and is supported by a great team of developers and specialists. Together, they continually deliver high impact and top quality products and services for DVT customers.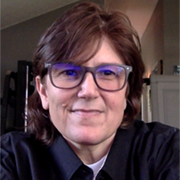 In June 2020, DVT purchased TourTools software from Adatasol, Inc. and welcomed its many loyal customers to the DataVast family. TourTools is the #1 package tour software available for managing all aspects of a group tour operator business.